Get XtremeSorb spill materials here!

NOTE: This guide has been developed for use as an optional aid during inspections. The information contained in this Appendix mirrors the information required in Appendix D of the standard, a mandatory appendix.

If a CSHO is reviewing an SDS for compliance, the following list of required elements may be helpful:
Section 1, Identification

Get your

SDS binders, centers and more

from Safety Emporium.

Product identifier that is on the label.

Other means of identification.

Recommended use and restrictions of use.

Contact information for the responsible party (name, address, phone number).

Emergency number - A number that reaches a knowledgeable person on the other

end. There is no requirement for the emergency number to be staffed 24 hours per day if the SDS specifies the restrictions on the contact hours. The emergency contact number can be for a company contracted to provide information in the case of an emergency. The knowledgeable person must be able to answer questions and be understandable (e.g., speak English).

Note: If the company name, address and phone number are located at the top of the page instead of in Section 1, this is a de minimis violation and a citation shall not be issued.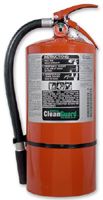 Protect sensitive electronic and laboratory equipment with
Ansul CleanGuard extinguishers
from Safety Emporium.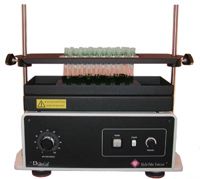 Procedures are a breeze with
laboratory vortexers
from Safety Emporium.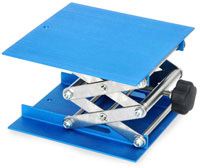 Your chemical reactions can be run safely and effectively with US-made clamps and other laboratory accessories from Safety Emporium.

SDS must state that no applicable information is available (NA or none).
---
Previous: Appendix G | Top of Page | Next: Appendix I
---
---
Entry last updated: Tuesday, July 26, 2016. This hypermarked and content-enhanced page is copyright 2001-2022 by ILPI, all rights reserved. Unauthorized duplication or posting on other web sites is expressly prohibited. For questions, comments and concerns, please contact us at our MSDS email address.

The official, public domain, OSHA version of this document is available at https://www.osha.gov/OshDoc/Directive_pdf/CPL_02-02-079.pdf.