March 11, 1986

The Honorable John H. Chafee
United States Senate
Washington, D.C. 20510


Dear Senator Chafee:

This is in response to your letter dated February 20 on behalf of your constituent, Mr. Bruce C. Ferguson of Ferguson Perforating and Wire Company, regarding the Occupational Safety and Health Administration's (OSHA) Hazard Communication Standard (HCS).

The HCS relies on the downstream flow of information on hazardous chemicals from the manufacturer to the user. If the copper, aluminum, or any other hazardous components in the materials Mr. Ferguson's company uses can be released in his customers' operations, then he would be required to provide Material Safety Data Sheets to his manufacturing customers and to label shipments. For example, if such products are melted in downstream production operations, they are likely to release hazardous substances.

It is possible, however, that the completed product may be considered an "article." An "article" means a manufactured item: (1) which is formed to a specific shape or design during manufacture (2) which has end use function(s) dependent in whole or in part upon its shape or design during end use; and (3) which does not release, or otherwise result in exposure to, a hazardous chemical under normal conditions of use. Any product which meets the definition of an "article," would be exempt from the requirements of the Standard.

If you or your constituent have any further questions, please feel free to contact our Office of Health Compliance Assistance at (202) 523-8036.

Sincerely,

Patrick R. Tyson
Acting Assistant Secretary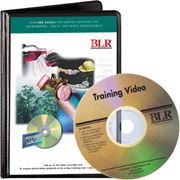 Hazardous materials spill cleanup training DVD's and other safety training materials are available at Safety Emporium.