Get XtremeSorb spill materials here!
Other Directives Changes due to HCS 2012
The following table lists OSHA directives predating HCS 2012 or this Instruction, which contain specific text(s) referencing HCS 1994 or cancelled CPL 02-02-038. Revisions to these directives will generally be minor in scope, e.g., to replace MSDS with SDS, but some of these directives' revisions will be more significant in scope to address updated HCS-specific procedures (e.g., hazard communication training, format of SDSs, labeling of carcinogens, signs for regulated areas).

Protect your workers with
ADA-compliant safety stations
from Safety Emporium.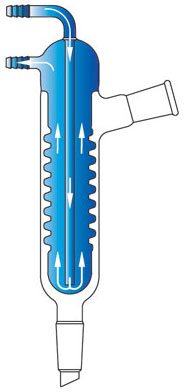 Chill out with laboratory condensers from Safety Emporium.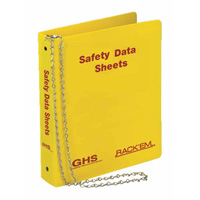 Get your SDS binders, centers and more from Safety Emporium.
Revisions being made to these other OSHA directives are being handled as either:

Minor in scope - Very minor edits to incorporate HCS 2012 terms, such as: "material safety data sheet" to "safety data sheet," "MSDS" to "MSDS/SDS," "hazard determination" to "hazard classification," and/or update reference(s) to the HCS Directive with this 2015 revision.
Major in scope - One or more revised paragraphs to incorporate HCS 2012 procedures, such as: labeling for carcinogens or wastes, format of SDS, hazard communication training, meaning of health hazard, and/or changed text of warning signs (lead, asbestos, etc.).
---
Previous: Appendix J | Top of Page | Next: CPL 02-02-079
---
---
Entry last updated: Saturday, June 11, 2016. This hypermarked and content-enhanced page is copyright 2001-2022 by ILPI, all rights reserved. Unauthorized duplication or posting on other web sites is expressly prohibited. For questions, comments and concerns, please contact us at our MSDS email address.

The official, public domain, OSHA version of this document is available at https://www.osha.gov/OshDoc/Directive_pdf/CPL_02-02-079.pdf.