Get XtremeSorb spill materials here!
HCS Effective Dates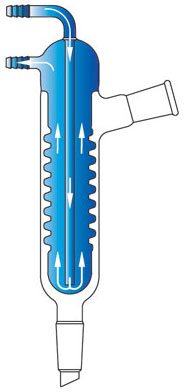 Chill out with
laboratory condensers
from Safety Emporium.
Effective Date
Requirement(s)
Who
December 1, 2013
Train employees on the new label elements and safety data sheet (SDS) format.
Employers
June 1, 2015
Compliance with all modified provisions of this final rule.
Chemical manufacturers, importers and employers
December 1, 2015
The distributor must not ship containers labeled by the chemical manufacturer or importer unless it is a Hazard Communication standard (HCS) 2012 label.
Distributors*
June 1, 2016
Update alternative workplace labeling and hazard communication program as necessary, and provide additional employee training for newly identified physical or health hazards.
Employers
Transition Period
May 26, 2013 - June 1, 2016
May comply with either HCS 2012 or the previous version (HCS 1994), or both.
Chemical manufacturers, importers, distributors, and employers
* If the distributors meet the definition of manufacturers (see section X.C. of this Instruction), which includes repackaging and relabeling the chemicals, they must comply by June 1, 2015.
---
Previous: Appendix D | Top of Page | Next: Appendix F
---
---
Entry last updated: Saturday, June 11, 2016. This hypermarked and content-enhanced page is copyright 2001-2022 by ILPI, all rights reserved. Unauthorized duplication or posting on other web sites is expressly prohibited. For questions, comments and concerns, please contact us at our MSDS email address.

The official, public domain, OSHA version of this document is available at https://www.osha.gov/OshDoc/Directive_pdf/CPL_02-02-079.pdf.